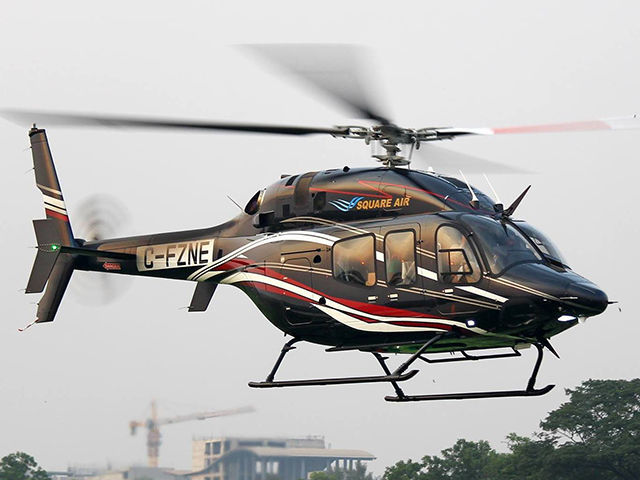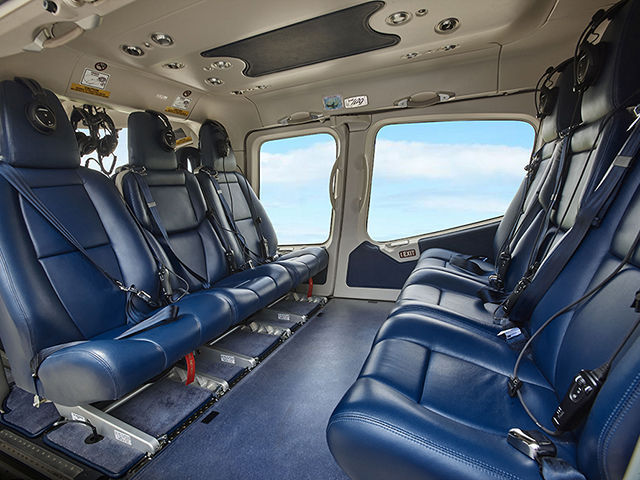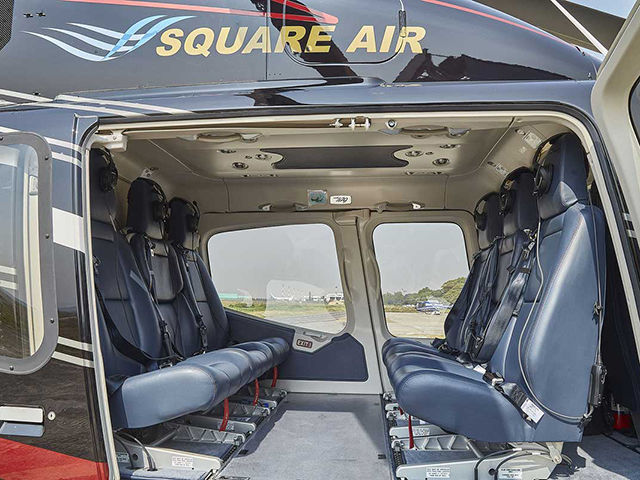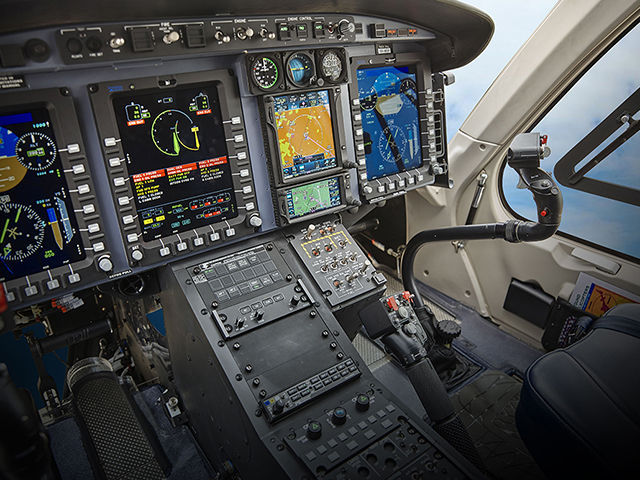 Major Specifications
| | |
| --- | --- |
| Seats | 8 |
| Capacity | 7 Passengers |
| Cruise Speed | 150 knots (172.5 mph, 273 km/h) |
| Range | 390 nm (722 km) |
| Fuel Capacity | 821 liters |
| Maximum Takeoff Weight | 7500 lb (3402 kg) |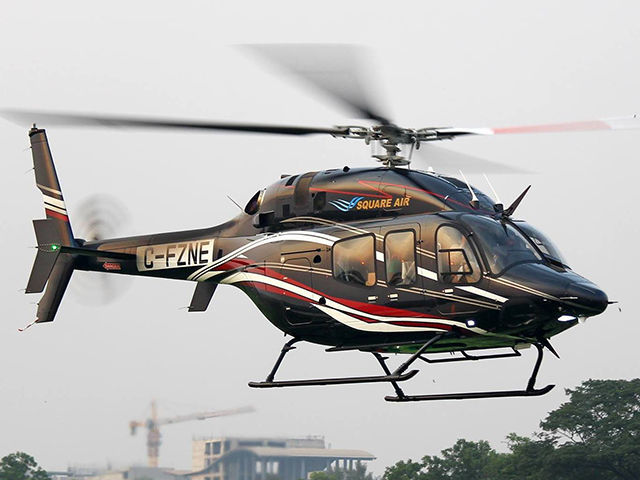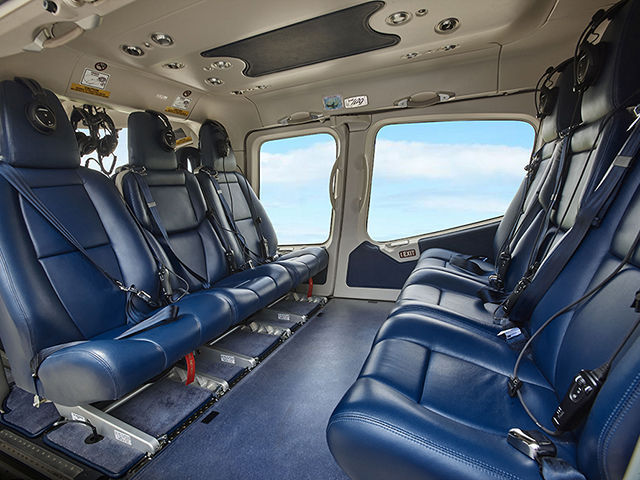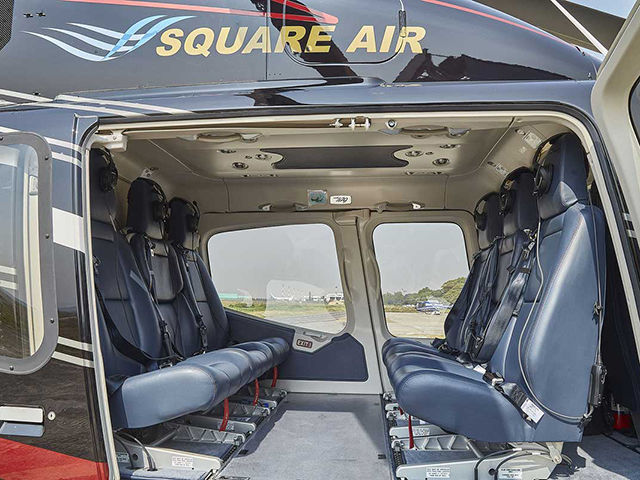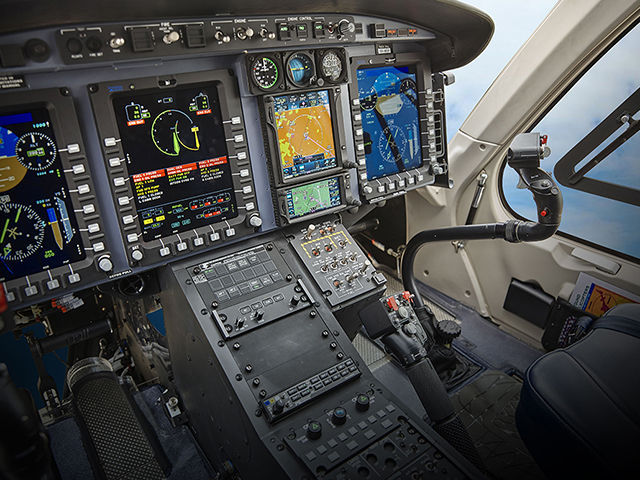 Major Specifications
| | |
| --- | --- |
| Seats | 8 |
| Capacity | 7 Passengers |
| Cruise Speed | 150 knots (172.5 mph, 273 km/h) |
| Range | 390 nm (722 km) |
| Fuel Capacity | 821 liters |
| Maximum Takeoff Weight | 7500 lb (3402 kg) |
About Bell 429 HelicopterShort Overview
Bell is the most prestigious name in the helicopter industry. It is a sample of excellence of over 50 years. Square Air Ltd has purchased one Brand new, State of the Art "Bell 429"-"Global Ranger" a Twin Turbine Engine" executive helicopter from Bell Helicopter Textron, Canada. This Bell 429 helicopter is equipped with all modern equipments like Digital Glass Cockpit, Autopilot, Weather Radar, Flight Director, Radio altimeter, single pilot IFR configuration. All these features enable the helicopter to be operated at all weather condition, including day-night operation. The Bell 429's Integrated Avionics System features multi function displays (MFD) with advanced "Flight Management System" (FMS). The FMS is integrated with "Air Data Attitude Heading Reference System" (ADAHRS), "Air Data Computer" (ADC), "Aircraft Data Interface Unit" (ADIU), "Enhanced Ground Proximity Warning System" (EGPWS), ADSB Transponder & "Survival Emergency Locator Transmitter" ELT (S). This platform also features, duel digital 3-axis autopilot and an integrated electronic system like "Flight Data Recorder" (FDR), "Cockpit Voice Recorder" (CVR) & the "Traffic Collision Avoidance System" (TCAS). All these features, together provides enhances situational awareness and post flight analysis.
Designed with the future in mind, the Bell 429 meets or exceeds today's airworthiness requirements to enhance passenger's safety, with the adaptability to remain at the forefront as mission requirements evolve. The use of metallic and composite parts in its construction creates the perfect balance between rigidity and flexibility, safety and durability. There is no compromise when it comes to passenger's comfort. An extremely smooth and quite ride is just one of the things passenger will notice in the Bell 429.
The large cabin is easily customized for luxurious amenities and spacious seats provide ample legroom and comfort that makes any trip enjoyable. Whether maximizing your travel time working through papers, or just taking a few minutes to relax and regroup, the Bell 429 provides the right mission environment.
Bell 429 Specification
| | |
| --- | --- |
| Manufacturer | Bell Helicopter Textron, Canada. |
| Type and Model | Bell 429, 2018 (Brand New) |
| Crew | One pilot |
| Capacity | 7 passengers (six in passenger compartment; one beside pilot) |
| Length | 41 ft 8 in (12.7 m) |
| Rotor diameter | 36 ft (10.97 m) |
| Height | 13 ft 3 in (4.04 m) |
| Useful load |  2,755 lb (1,250 kg) |
| Max take-off weight | 7,500 lb (3,402 kg) |
| Power plant | 2 × Pratt & Whitney Canada PW207D1 turboshaft, 625 shp (466 kW); 730 shp (545 kW) takeoff power each |
| Propellers | 4-blade rotor |
| Maximum speed |  155 knots (178 mph, 287 km/h) |
| Cruise speed | 150 knots (172.5 mph, 273 km/h) |
| Range | 390 nmi (449 mi, 722 km) |
| Service ceiling | 20,000 ft (6,096 m) |
| Maximum fuel capacity | 821 liters |